Membership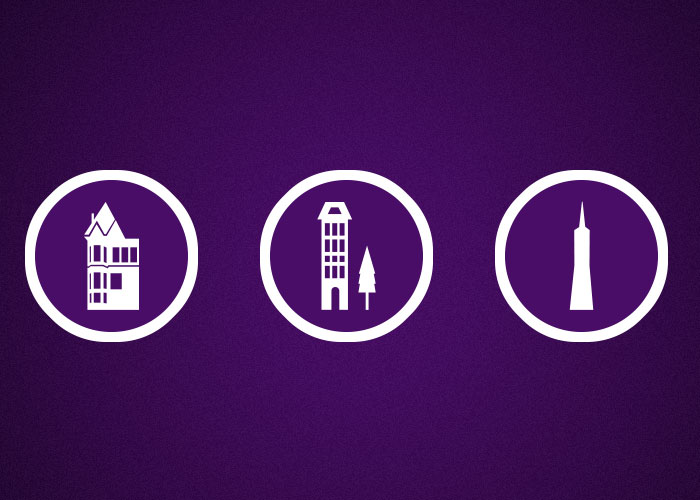 Members Make the Difference!
You're invited to join as a founding Member of our new Membership program.
You can join today as an
Individual
, a
Community Group
, or a
Business
to receive special benefits that are targeted to making sure that you're connecting with our mission and our partners. Become a Member by Friday, February 14th and get a special invitation to join us for our Members-only Chinatown Walking Tour on Saturday, February 22nd.
Members also get to enjoy special discounts on events like the Beautification Awards and workshops. Walking Tours and issue updates, advocacy alerts and the chance to vote on our project funding are just some of the things our members can look forward to in 2014. Get more involved, do more for San Francisco!
To learn more about how to join, visit
www.sfbeautiful.org/donate
or you can email Erin at
members@sfbeautiful.org
Enhance
Enhancing the Fillmore
This month, SF Beautiful is partnering with the
Community Challenge Grant
program to beautify the Fillmore. We will break ground on the transformation of Gene Suttle Plaza, at the intersection of Fillmore and O'Farrell Streets. February and March will begin the first phase of an ongoing effort to improve this important community gathering site. Be sure to follow our efforts on
Facebook
and
Twitter
to see our progress.
#genesuttle
Our Strategy with Chess
Thank you! With your help, we've raised 60% of our $10,000 goal towards building a permanent home for Chess in San Francisco. Special thanks to
Supervisor Kim
,
Benchmark Capital
, and
Bravado Outdoor
for helping to lead the battle. Please
contribute
to our cause!
Currently, we're working with the Department of Public Works to find the right spot to showcase the beautiful tables that we hope will see decades of action.
#chessisnotacrime
Progress for UN Plaza
We are looking forward to launching a series of pilot programs this summer at UN Plaza that will allow us to test some of the most innovative and creative activation projects worldwide. With $50,000 in seed funding from the Mayor's Office of Economic and Workforce Development we're building the partnerships and the tools we'll need to activate UN Plaza.
We're proud to partner with
MJM Management
, the
Mayor's Office of Economic and Workforce Development
,
TEDP
, plaza programmers, local Community Benefit and Business Improvement Districts, advocates, residents, and more! If you're interested in getting updates or participating,
we'd love your input
.
#unplaza
Events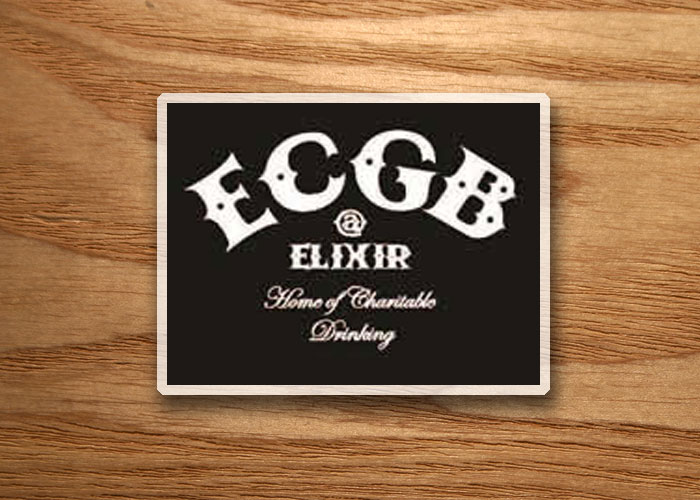 Get Tipsy with the Young & Beautiful at Elixir Saloon!
Meet Board Member Justin Kelly (AIA's Young Architect of the Year in SF) and the whole crew from
HOK
behind the bar at
Elixir Saloon
in the Mission! Join us February 19th from 9pm-12am - we'll be raising money for our mission to improve SF.
Check out the
event on Facebook
and
like us
online to learn more.
Photo Contest
We love SF! You do, too. So, show us your love and win!
Take a picture with a Valentine at your favorite place in SF.
Share it with @SFBeautiful on Instagram, Twitter and Facebook by Feb. 13th. Don't forget to use hashtags #SFBeautiful and #LoveSF!
The winner of our photo contest will be announced on the morning of Valentine's Day!
What will you win? We will publish your beautiful Valentine in our upcoming newsletter and on Facebook AND, you will receive Two Climbing Classes at any of the
Touchstone Gyms
in the Bay Area and a sparkling bottle of JCB by Jean-Charles Boisset and the
Boisset Family Estates
wineries. Celebrate yourself with a solo climb, or bring someone special.
Advocate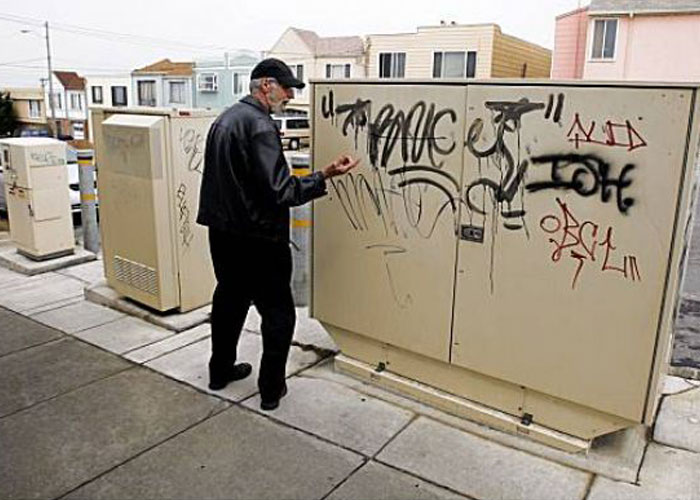 Utility Boxes By The Numbers
Thank you to Supervisors Wiener, Kim, Farrell, and Avalos for their leadership, calling for a hearing on the progress of AT&T's Uverse utility box project in January.
The room was filled beyond capacity with neighbors who were frustrated and angry at this process. Thank you for sharing your stories and for demanding change!
According to DPW's report on Uverse boxes,"Graffiti is the #1 complaint...another consistent concern is trash and blight..."
The cost of graffiti clean up to taxpayers
each year: $20,000,000
2000 objections from neighbors on the installation
of AT&T's boxes last year alone.
112 comments and suggestions were submitted from our community on how to improve the process.
Land Use Committee Chairman Supervisor Weiner heard your complaints, and now we're working with his office to fix the process, but we still need your help!
Please help us keep the pressure on
by writing to
your Supervisor
. Share your stories about Uverse and ask for their help in keeping our streets free from blight.
Grading the 2013 legislative year
This year we're publishing our first ever
"Heros and Zeros Scorecard"
to track our District Supervisors and their votes on ordinances and resolutions that improve the public realm and the issues that impact our communities and families here at home.
Last year despite their approval of new digital billboards at the airport, and their vote to advance 8 Washington, the Board of Supervisors did a good job voting to enhance, protect, and create a beautiful city.
The scorecard is not an endorsement, or recommendation of any Supervisor by San Francisco Beautiful or its Members.
Stewardship
Building a Volunteer Brigade
If you're interested in helping to build a more beautiful San Francisco, register with us today and we'll keep you updated about upcoming volunteer events, opportunities or about a special project that you can complete at your own pace. Whether it's supporting our work in the field, or in the office - we're excited to connect with you.
Please send the following to
Carol
if you're interested: Name, Contact info, Interest Areas, Type of volunteer opportunities you're interested in: (done-in-a-day, special projects, or on-going)
Resources for Do-Gooders
Our winter intern Sida Li splits her time between public space improvement projects for SF Beautiful and local design firm Rebar. This season, she's been drafting a set of tools for our community groups, organizers, and partners. When our website launches in the coming weeks there will be a toolkit of our favorite projects from around the world, how-to's for neighborhood advocates, and other services designed for local organizers and placemakers.
For more information about our services or the benefits of being a Member of our Community Leaders Circle,
contact us
today.
Director's Note:


Happy New Year!

While we're missing the rain, the staff at SF Beautiful have been making hay in the sunshine!

I want to preview for you some things to look forward to in the coming weeks and months.

Soon, we'll be revealing a whole new look and feel for SF Beautiful. We're launching: new programs, new campaigns, a new website, and new ways for you (and all those who love San Francisco) to get involved.

Whether it's as a designer, a filmmaker, an advocate, a bartender, an architect, a banker, a mom, a Member, a teacher, or a barista, we're excited to work with you to make SF even better. Join us at an event, join as a Member, and join our cause. We're doing great things together.

SF is great because of the great people who care for it. Together, we make San Francisco beautiful. Thank you!




Executive Director



Quick Links


Donate Now
Contact Us
Like us on Facebook
Follow us on Twitter



Thank you to our Sponsors

Anonymous

Richard & Elizabeth Fullerton Family Foundation

Robert & Chandra Friese

Save The Marina Greens

Steven and Mary Swig

Benchmark Capital

Diane Wilsey

Jenifer Botch

Milo Hanke

Mosaic Financial Partners, Inc.

Sharon & David Seto

Thomas & Ariana Butler

Barry & Marie Lipman

Daniel de Millais

Merla Zellerbach & Lee Munson

Roselyn C. Swig

San Francisco Waterfront Partners LLC

Kate & Sol Coffino

Kent & Rada Brooks

Randall E. LaRoche & David G. Laudon



Welcome new Members!

Aaron Peskin

Adah Bakalinsky

Alida Morzenti

Ann Wharton

Barry Chauser

Carlin DeCato

Donald Wyler

Edward Van Egri

Ephraim Margolin Law Offices

G. Tucker Ingham

Harriet Quarre

Jacob Sigg

Janet Clyne

Jeffrey Heller

Jeffrey Miller

Jeremy Battis

Jerome Suich

John Altany

John Dunlap

Joseph Grubb

Julia Boszhardt

Kathleen Meeker

Launce Gamble

Lawrence Lipkind

Lois Hayn

Lundberg Design

MacMurray Pacific

Marian Gregoire

Maribel Boucher

Marilyn Masters Levine

Mary Anne Miller

Mary Ashe

Mimi Jensen

Molly Hooper

Nancy Connor

Peter Heinecke

Peter Straus

R. Wertsch

Richard C Millet

Robert Meyers

Robert Rogers

Rod Handeland

Sarah Flanagan

Sari Ellovich

Stanley Hayes

Steyer Lowenthal Boodrookas, Alvarez & Smith LLP

Sue Ritchie

The Rock Foundation

Victor P. Gotti

Vivian Imperiale

William Roth

William Thomas Lockard




Staff Contacts


Kearstin Krehbiel:
Executive Director

Carol Villano:
Organizational Operations Associate

Komal Panjwani:
Policy Manager

Erin Durkee:
Membership Manager

Sida Li:
Landscape Design Intern

Peter Clarke:
Communications Manager